EDUC'ACTION,
AN EDUCATIVE PROJECT WITH TWO PARTS,
TWO WAYS OF HELPING MUSTANG, AN UNFORGETTABLE REGION
PART 2 : SPONSORING YOUNG GCBS STUDENTS
A big majority of the children welcomed by the GCBS come from Mustang. In order to preserve the unique culture of that region, It is necessary to give the young people an adapted education which fully respects that culture. This is precisely what the GCBS is trying to achieve, where the education structures provided by the nepalese authorities fail to do that.
The GCBS functions on an boarding mode. In order for a child to study under good conditions, a yearly budget of 450,- € is needed. For a student in higher studies, this budget grows up to approximatively 700,- €.
OME proposes you several ways to take part in this educative work at your level. You can sponsor a student either fully under your name, or by taking a part of the yearly cost together with other sponsors.
Individual sponsoring covers :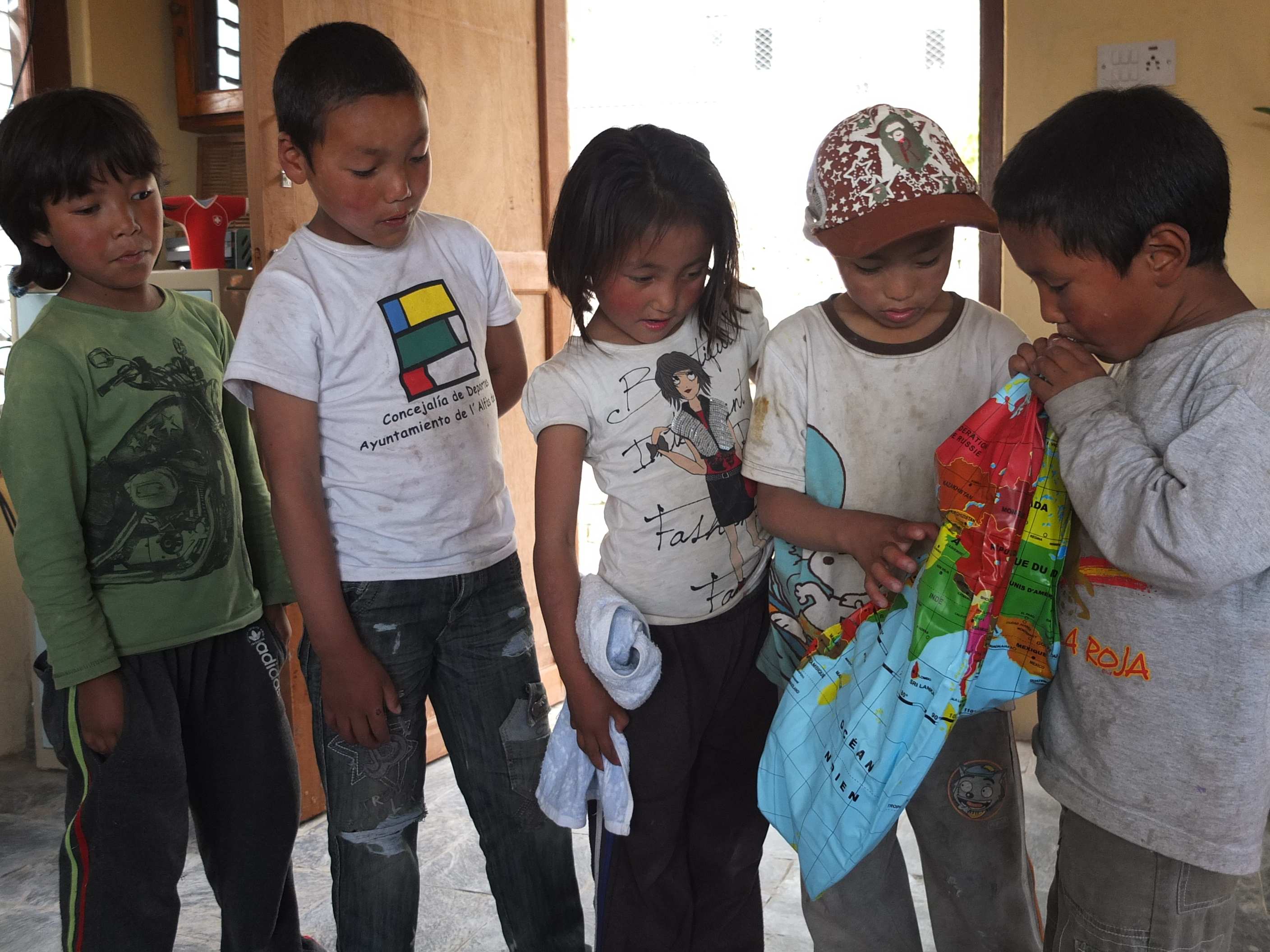 Boarding and lodging

Teaching material

School uniform
Also covered pro-rata :
As a sponsor, you assume no legal responsabilities.
It is best if the sponsorships could run for several years and if possible,
until the end of the 10th grade. Sponsors receive an annual report on their child's progress.
Do you want to become a sponsor? Feel free to let us know, and we will soon get in touch with you to propose you a child to sponsor. Thank you in advance for them !
EDUC'ACTION, WHAT CAN YOU DO ?
Thank you to mention "Educ'action " as a remark to with your donation :
OME asbl
Rue de la Sapinière, 35

Bank account : BE24 9730 2749 9938
BIC code : ARSPBE22
Please mention your choice (hostel or sponsoring) as a remark. If there is no notice we allocate to the most urgent .
As an example, if 200 persons were committing up to 12€ a year, which is finally only one euro per month, we would then cover the whole rent of the 10+2 hostel !!
This is what OME asbl has committed to do through the Educ'Action project.
Concept & Design by OME asbl. Content and all rights strictly reserved.